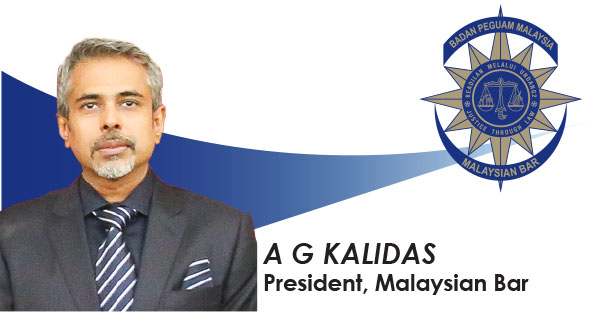 The Malaysian Bar once again expresses our deepest sympathies to those who have been affected by the floods which occurred last week. 1 We understand that these are very difficult and challenging times and that the public may have numerous legal questions about their rights arising from the effects of the flood. Recognising this need, the Malaysian Bar through its National Legal Aid Committee, and with the assistance of the Courts, will provide Disaster Legal Assistance to the public.
Members of the Bar at our Bar Council Legal Aid Centres and counters set up at selected Courts will provide legal advice and assistance to those affected by the floods. The service will be free of charge and open to all Malaysians and non-Malaysians; a means test is not required. We will assist all people who are affected and in need.
The Disaster Legal Assistance programme will be available for an initial period of two weeks, beginning 27 December 2021 until 10 January 2022, and its operating hours are Monday to Thursday, from 2:00 pm to 4:30 pm. Members of the public may walk in at any of the following locations, or call the respective contact numbers for more information:
Kuala Lumpur

• Kuala Lumpur Legal Aid Centre
Unit 3.03, Level 3
Wisma Badan Peguam Malaysia
2 Leboh Pasar Besar
50050 Kuala Lumpur

Tel: 03-2691 1121 / 2692 1122
Email: legalaidkl@gmail.com

Selangor

• Selangor Legal Aid Centre
No 41-A, Jalan Bola Jaring 13/15
Seksyen 13, 40100 Shah Alam, Selangor

Tel: 03-5510 7007
Email: lacselangor@outlook.com

• Kuala Selangor Legal Aid Centre
No 32, Jalan Bendahara 1/1
Taman Bendahara
45000 Kuala Selangor, Selangor
Tel: 03-3281 2428
Email: kualaselangorlac@yahoo.com

Counters will be open at the following Courts:

• Kompleks Mahkamah Kajang
Jalan Cempaka Putih,
43000 Kajang. Selangor
Tel: 03-8733 9794 / 03-8733 9821

• Mahkamah Tinggi, Sesyen dan Majistret Klang
Jalan Dato' Hamzah (Bangunan Tambahan),
41506 Klang, Selangor
Tel: 03-3375 8400

• Kompleks Mahkamah Shah Alam
Persiaran Pegawai, Seksyen 5
40000 Shah Alam, Selangor
Tel: 03-5510 3543

Pahang

• Kuantan Legal Aid Centre
No B64, Tingkat 1A
Lorong Tun Ismail 6
Off Jalan Tun Ismail
25000 Kuantan, Pahang
Tel: 09-515 9244
Email: lacktn@yahoo.com

• Temerloh Legal Aid Centre
Bilik Peguam
Bangunan Mahkamah Tinggi
28000 Temerloh, Pahang
Tel: 09-296 9410
Email: pbgtloh@gmail.my

Counters will be open at the following Court:

• Bilik Peguam
Kompleks Mahkamah Kuantan
Bandar Indera Mahkota
25200 Kuantan, Pahang
Tel: 09-515 9244
The Malaysian Bar will continue to work to expand the reach of the programme to cover as many localities as possible. The initial period of operation may also be extended, should the need arise.
In support of this vital initiative, the Malaysian Bar urges Members, including those who specialise or have relevant experience in insurance, personal injury and probate matters, as well as pupils in chambers, to volunteer your time and expertise for the Disaster Legal Assistance programme. Kindly contact your respective state Legal Aid Centre2 for more information and avenues for assistance.
The Malaysian Bar stands in solidarity with all those who are affected by the floods, and we are committed to lending our support and assistance to help those in need rebuild their lives from the aftermath of this tragedy.

A G KALIDAS
President
Malaysian Bar
24 December 2021
---
1 "Press Release | Devastating Floods Reveal Multiple Systemic Failures — The Need for Legal Accountability", Malaysian Bar, 23 December 2021.
2 For contact details of Bar Council Legal Aid Centres in the various states, please visit: https://www.malaysianbar.org.my/article/find/bc-legal-aid-centres/legal-aid-centres/find-legal-aid-centres.