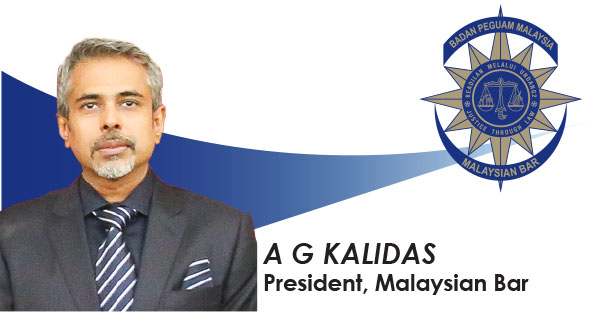 The Malaysian Bar is deeply dismayed by the unabated spate of deaths in custody in recent months. According to reports, there have already been seven deaths in custody in the first two months of 20221 that have occurred all over the country — in Kuantan,2 Klang,3 Penang,4 Terengganu,5 Kota Bharu,6 Taiping,7 and Kuala Kangsar.8 In the case of Kumar Selvadurai — who according to reports, was arrested by the police in Penang and died in custody — his family claimed that they were not informed of his death by the police for nearly two months, and the police had eluded questions from the family when they tried to locate Kumar.9 If such allegations are indeed true, this raises concerning questions regarding the integrity and transparency of the police force, and the manner in which they treat detainees and their families.
The Malaysian Bar is hopeful that the recently established Death in Custody Investigations Unit set up by the police force's Integrity and Standards Compliance Department10 will be able to provide satisfactory answers. The police force owes it to the families of the deceased to seek out the truth and to establish trust and confidence in the public whom they are tasked to serve.
Malaysia's election to the United Nations Human Rights Council ("UNHRC") in 2021 is an opportunity for us to take a long and hard look at our own human rights approach at home. This series of deaths in custody is a chance for the authorities to reflect on what needs to be improved on. As a nation, we must fulfil our obligations under our own Constitution and international human rights law to guarantee every individual's right to life, and to thoroughly investigate any loss of life arising from custody.
The Malaysian Bar had previously asserted the need for an Independent Police Complaints and Misconduct Commission ("IPCMC") to function as an independent oversight body to investigate complaints involving police officers. The IPCMC will be sufficiently equipped with disciplinary authority to ensure that justice is properly meted out. There should be no further delay in establishing the IPCMC — an institution that is much needed in light of recent events.
Each and every death in custody should be investigated via an inquiry or inquest, as mandated under section 334 of the Criminal Procedure Code. The act of depriving someone of his/her liberty is one of the most significant powers available to the State, and it must be imposed with respect for the rule of law. Deaths in custody — whether due to natural causes or not — must therefore be thoroughly investigated.
Those in custody should be afforded dignity, security, and safety as well, just like the rest of us. There needs to be increased scrutiny into the practices of our criminal justice system, and the Malaysian Bar urges the authorities to do all that is necessary immediately to ensure that no other deaths in custody will occur again. Even one death in custody is too many.
A G KALIDAS
President
Malaysian Bar
7 February 2022
---
1 "Hold inquiries into all custodial deaths, NGO tells AG", Free Malaysia Today, 7 February 2022.
2 "Detainee dies in Pahang", Free Malaysia Today, 3 February 2022.
3 "Seventh custody death, this time in Klang lock-up", Free Malaysia Today, 4 February 2022.
4 "Man dies in custody: family claims to be informed 53 days later", The Vibes, 5 February 2022.
5 "Cops confirm death in custody in Terengganu", Free Malaysia Today, 28 January 2022.
6 "Another death in custody, this time in Kota Bharu", Free Malaysia Today, 17 January 2022.
7 "Two cops arrested over death in custody in Taiping lock-up", The Star, 14 January 2022.
8 "Police investigating death in custody case in Kuala Kangsar", The Star, 30 January 2022.
9 "35-year-old man dies 3 days after arrest but family given runaround for 2 months", Free Malaysia Today, 5 February 2022.
10 "Police set up unit to probe custodial death cases", The Star, 6 Dec 2021.