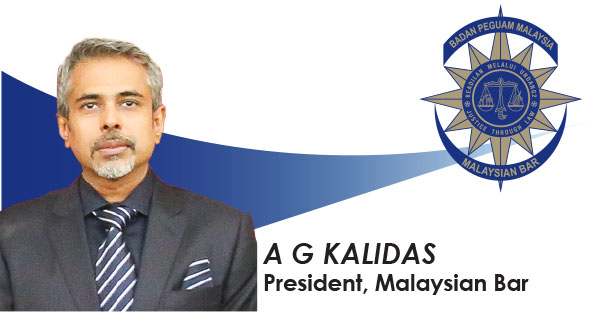 The Malaysian Bar is seriously concerned by the recent allegation by the Inspector-General of Police ("IGP"), Tan Sri Dato' Seri Abdul Hamid Bador, about the existence of a cartel within the Royal Malaysia Police (Polis Diraja Malaysia, "PDRM"). According to the statement made by the IGP, some young police officers are the masterminds behind this cartel which seeks to bring him down and control the police force for its own purposes.
Such an allegation is shocking and seriously erodes public confidence in the PDRM. The Malaysian Bar therefore calls for an urgent investigation into the IGP's assertions through the establishment of an independent Royal Commission of Inquiry ("RCI") in order to get to the bottom of the matter. A transparent and independent investigation has to be instituted without delay to determine the veracity of the IGP's worrying claims, and to ensure that the integrity of the PDRM is preserved.
The failure to establish an RCI will leave us with many unanswered questions. It may give rise to an inference that there are substantive problems within the PDRM or that those in power have something to hide. The allegation made by the IGP has the unfortunate effect of casting aspersions on all members of PDRM — the vast majority of whom are law-abiding and doing their utmost to protect life and property. Only an RCI will help clear the air and help restore public confidence in the many men and women in the police force.
An allegation of manoeuvrings within the most important agency trusted to uphold law and order reignites our long-held clarion call that this nation desperately needs a properly empowered, independent, and external oversight body to investigate complaints against the police force — the Independent Police Complaints and Misconduct Commission ("IPCMC"). We take the view that the mooted Independent Police Conduct Commission ("IPCC") does not have sufficient disciplinary authority to handle complaints against misbehaving police officers and falls far short of the kind of independent and external oversight body that this nation deserves.
A G KALIDAS
President
Malaysian Bar
20 March 2021