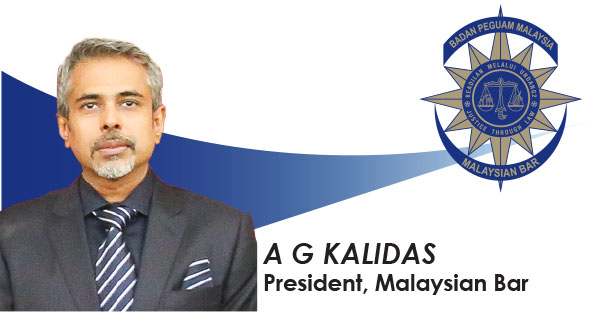 The Malaysian Bar is perturbed by the recent events that have unfolded regarding the Malaysian Anti-Corruption Commission ("MACC") and its leaders. Allegations have surfaced about the MACC Chief Commissioner Tan Sri Dato' Sri Azam Baki's ("Tan Sri Azam Baki") alleged extensive ownership of shares in a public-listed company and that his share trading account was used by his brother to trade in shares.1 On 5 January 2022, the MACC Anti-Corruption Advisory Board ("ACAB") Chairman Tan Sri Abu Zahar Ujang ("Tan Sri Abu Zahar") stated during a press conference that the ACAB had absolved Tan Sri Azam Baki from any wrongdoing.2
These serious allegations pertain to the national interest of the country. The Malaysian Bar therefore calls on the Government to establish a Royal Commission of Inquiry ("RCI") to investigate the accusations against Tan Sri Azam Baki. The ACAB's decision to conduct its own investigation, despite being only an advisory body, shows that there is a desperate need of a revamp on the oversight mechanism at the MACC.
As such, we propose that the MACC be placed under the ambit of Parliament instead of the Executive. For a country to have good governance and true accountability to the public, there needs to be a formidable system of checks and balances. Problems will arise if an agency that is specifically tasked with fighting corruption is not an independent one; where instead, it is placed under the jurisdiction of the Executive.
The MACC, according to its vision and mission statements, aims to create a corrupt-free Malaysian society and to eradicate corruption, abuse of power, and malpractice in Malaysia.3 In essence, it plays a critical and decisive role in helping to realise a corruption-free, prosperous, and law-abiding society. There is a need to ensure that the MACC is led by officers whose credibility is not in question. Those who lead must discharge their duties honourably, with integrity and honesty, and must be held accountable for their actions.
For this reason, the Malaysian Bar urges the Government to consider our proposals. An RCI should be set up without delay to commence investigations into these accusations as this is a matter of critical public importance, and any inaction may lead to distrust by the rakyat towards the authorities. We deserve leadership that can truly demonstrate its commitment to stamp out the scourge of corruption.
A G KALIDAS
President
Malaysian Bar
7 January 2022
---
1 SC to look into MACC chief's share purchase claims, The Edge Markets, 6 January 2022.
2 Lawyers unconvinced by Azam Baki, Abu Zahar's explanation, The Vibes, 7 January 2022.
3 Motto, Vision, Mission & Objectives, MACC Official Portal.