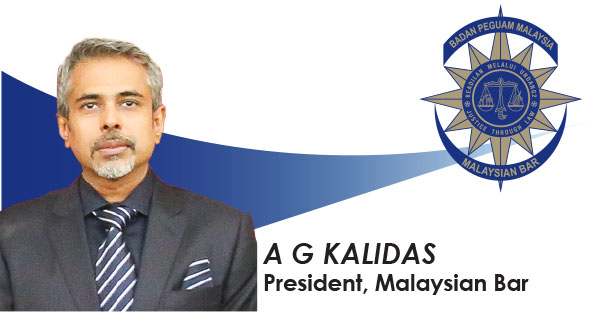 The Malaysian Bar refers to the recent open letter directed towards the Malaysian Government, issued by the Malaysian Medical Association ("MMA") on 23 June 2021.1 The letter has highlighted the widespread devastation caused by the COVID-19 pandemic, and the plight faced by our healthcare workers who have been at the forefront of the battle against the virus.
MMA has also expressed its concern about healthcare workers who are suffering from burnout due to the exhaustion since the pandemic began. The Malaysian Bar wholeheartedly supports the view of the MMA — that the Malaysian Government must act expeditiously and effectively in order to alleviate the burden that is placed upon our already overwhelmed healthcare system.
We appeal to the Malaysian Government to heed the advice and recommendations put forward by the medical community. The healthcare system forms an indispensable pillar of our nation, and there needs to be meaningful engagement between the Government and experts in order to ensure that the healthcare system is able to carry out its functions during these critical times.
The Malaysian Bar urges the Government to be transparent about how it analyses the data regarding the pandemic. It must acknowledge uncertainties and work towards an evidence-based, well-coordinated and sustainable solution.
There needs to be a close partnership between the Government and health experts so that systemic improvements can be made to our healthcare system that may already be teetering on the edge. More proactive steps must be taken to strengthen this industry by those in positions of power so that we can recover from this health crisis collectively as a nation.
A G Kalidas
President
Malaysian Bar
25 June 2021
---
1"COMMENT | Covid-19 devastation - open letter to all MPs", Malaysiakini, 23 June 2021.