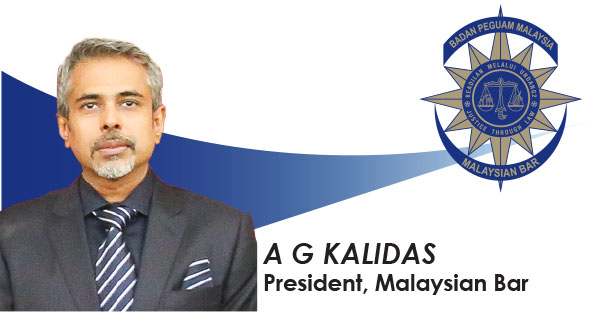 The Malaysian Bar is concerned by events in recent weeks which have brought to the fore toxic behaviours and attitudes regarding, sexual harassment which may exist in educational institutions. In particular, the claims made by student, Ain Husniza Saiful Nizam, on a male teacher making jokes regarding rape during class,1 and the allegations of period spot checks on female students who are expected to provide proof of menstruation,2 as reported by the media in April.
School administrators, teachers and staff (referred to collectively as "caregivers") have fundamental duties and responsibilities for the well-being, welfare and safety of the children under their care during school hours. There may be other cases that have not been reported due to children's fear of repercussions — including the anguish that they might not be believed — and this will prevent them from coming forward with their complaints.
Caregivers are responsible to prevent and remedy any incident of unlawful interference with the rights of children ("UIRC") under their care. There needs to be more constructive and urgent actions taken to tackle incidents of UIRC in schools and institutions. Schools ought to be a safe haven for their students, and must refrain from making comments that can be construed as "victim-blaming" — which suggests that the victim rather than the perpetrator should bear responsibility for mistreatment. A zero-tolerance policy towards bullying and harassment in schools, whether by the caregivers or by students, is essential to curb any UIRC.
Malaysia became a signatory to the United Nations Convention on the Rights of the Child ("UNCRC") in 1995. Article 3 states that in all actions concerning children, the best interests of the child shall be a primary consideration. State Parties must also undertake to ensure the child such protection and care as is necessary for his or her well-being. Caregivers are responsible for ameliorating concerns faced by their students, and take steps to address issues by providing an inclusive and understanding environment for the students to thrive in.
The Malaysian Bar urges the Ministry of Education to implement comprehensive and structural reforms to ensure that caregivers are sufficiently trained to deal with children. Disciplinary actions should be meted out towards rogue caregivers swiftly to ensure children are safe and treated with the respect that they rightly deserve. The Malaysian Bar stands ready to assist and provide any input to enable this objective to be realised.
A G KALIDAS
President
Malaysian Bar
12 May 2021