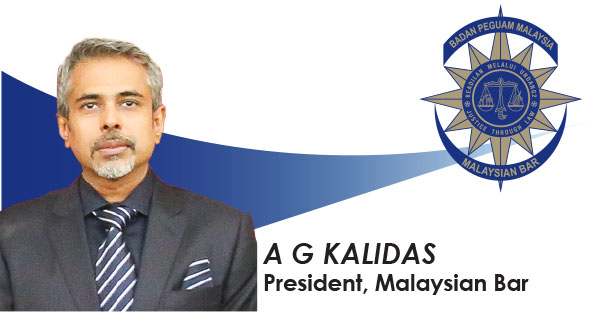 The Malaysian Bar is saddened to learn about the impending executions of two men — Pausi Jefridin ("Pausi"), and Roslan Bakar ("Roslan") — in Singapore on charges of drug trafficking. Pausi is a Malaysian from Sabah, whilst Roslan is reported to be a Singaporean.1 Their executions are scheduled for 16 February 2022, and according to reports, the families of the two men were only informed of their scheduled executions on 9 February 2022.2
Both men are suffering from some form of intellectual disability. It was reported that during their resentencing application, Pausi's counsel submitted that his client has an IQ level of 67, and "had an arrested or retarded development of mind as a result of his exceptionally low and restricted education." Similarly, counsel for Roslan submitted that his client had "limited capacity for judgment, decision-making, consequential thinking, impulse control and executive function."3
Due to their cognitive limitations, these individuals are often subjected to stigma and discrimination associated with their disabilities. In this case, Pausi and Roslan's intellectual conditions may have contributed toward their poor assessment of the very serious risks in agreeing to carry out the acts which were the basis of their criminal charges.
Furthermore, the execution of a mentally impaired person is prohibited under the United Nations Convention on the Rights of Persons with Disabilities ("CRPD"), which both Malaysia and Singapore have signed. We take cognisance of Singapore's strict policy with regard to drug trafficking; however, we sincerely hope that Singapore will uphold its commitment that it has made under the CRPD.
The Malaysian Bar therefore humbly calls upon the Government of Singapore to consider granting clemency to both Pausi and Roslan. While we understand and respect the Singapore judicial process, we are hoping that clemency can still be afforded to them. The death penalty is an irreversible act of punishment, and we ask that the Government of Singapore consider the cognitive impairments of Pausi and Roslan, and whether carrying out the death sentence is justified. The circumstances call for humanity and compassion.
A G KALIDAS
President
Malaysian Bar
14 February 2022
---
1 "Singapore set to hang another Malaysian diagnosed with low IQ", Malaysia Now, 12 February 2022.
2 "Singapore set to execute 2 men on 16 February 2022", The Independent Singapore, 13 February 2022.
3 Roslan bin Bakar v Public Prosecutor and another matter [2017] SGHC 291.